About Us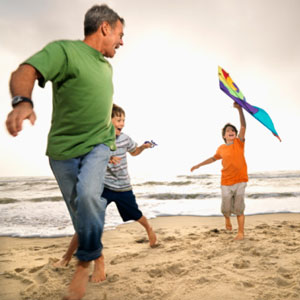 After graduating from chiropractic college in 1981, Dr. Tosun Bayrak moved to Colorado for a time and then decided to move to San Diego after a visit.
"I fell in love with the area, the weather and the lifestyle, and decided to stay." He particularly enjoys the emphasis so many residents place on keeping active in the outdoors.
Our Practice Philosophy
At Chiropractic Center of Carmel Valley, to assess our patients' health, we look at the body as a whole and consider the physical, chemical and emotional aspects that are all intertwined.
The Chiropractic Lifestyle
While an adjustment is the cornerstone of chiropractic care, health care is a way of life that also includes exercise, nutrition and mental well-being. We take a holistic approach to caring for patients so that all areas of their health are addressed.
Dr. Bayrak's length and breadth of experience have allowed him to provide the best approaches for individual conditions. In addition to offering traditional manual adjustments, he is also able to provide instrument-assisted adjusting with the ArthroStim®, Cold Laser Therapy for effective pain relief, Graston to break up scar tissue, and BEMER Therapy to optimize microcirculation. There's never a one-size-fits-all approach at the practice, but instead a custom-tailored style.
---
About Chiropractic Center of Carmel Valley | Carmel Valley, CA